CAPTURE THE AMBIENCE of yesteryear as you relax in large comfortably
furnished guest suites with gleaming Oregon floors and high timber-beamed ceilings.
GUEST SUITES are all fully fitted with large colour TV / M-Net, radio-alarm clocks,
hair-dryers and hospitality tea-coffee trays.

Green Gables Guest House sleeps 15 @R5000 p/day
We have now added realtime online bookings - Click to view availability and book online.
---
Green Gables Guest House has been named a Best Value Strand Establishment on
AccommoDirect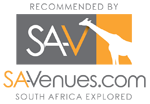 "The air was sweet with the breath of many apple orchards, and the meadows
sloped away in the distance to horizon mists of pearl and purple..."
Anne of Green Gables (LM Montgomery 1925)